In Memory of...
In memory of some really great individuals that served their country very well...
[ click on titles to expand each section ]
[ Open All

|

Close All ]



Ulysses 'Jim' Perry (1967-1970)
> Click image to start slideshow - Right click small image to download large pic <
Pictures and information provided by Jim Perry, the son of Ulysses 'Jim' Perry - Thanks Jim!

Ulysses 'Jim' Perry (Cat Lai October 1967 – 1970)

My dad enlisted in the Army in 1936 or 37 he served with the 6th Field Artillery and was in the Calvary and rode a horse pulling a caisson and Artillery piece.

He left the army in 39 or 40 but enlisted in the Coast Guard before WW2 and served until he was discharged in 1947, after he recuperated from being wounded.

He enlisted back into the Army in 1948 and retired out of Ft. Eustis in 1963.

My dad was recalled to active duty in August of 1967 and left for Vietnam in October of 67.

He was stationed at Cat Lai from 67 to 69. He arrived in October of 67 as a First Sargent.

My Dad became a Command Sargent Major before he left Vietnam. His Commander was Colonel Nathaniel Ross Thompson who later became a Lt. General. I do know his unit built and orphanage near Cat Lai. Another memory is his unit was nicknamed The Red Barons.

He served in Vietnam until December of 1970 and retired out of Ft. Polk.

He lived his life out after Vietnam in Philadelphia. He was very active and well known in the Veterans community in Philadelphia. He was a member of the Philadelphia Vietnam Veterans Memorial Society and was instrumental in helping to have the Vietnam Veterans Memorial built in Philadelphia.

Ulysses 'Jim' Perry passed away 17 yrs. ago and he would have been 100 on January 25th, 2019.


Thank you Mr. Perry for your service, above and beyond, to our country.
Luther 'Skip' Allen (1967-1968)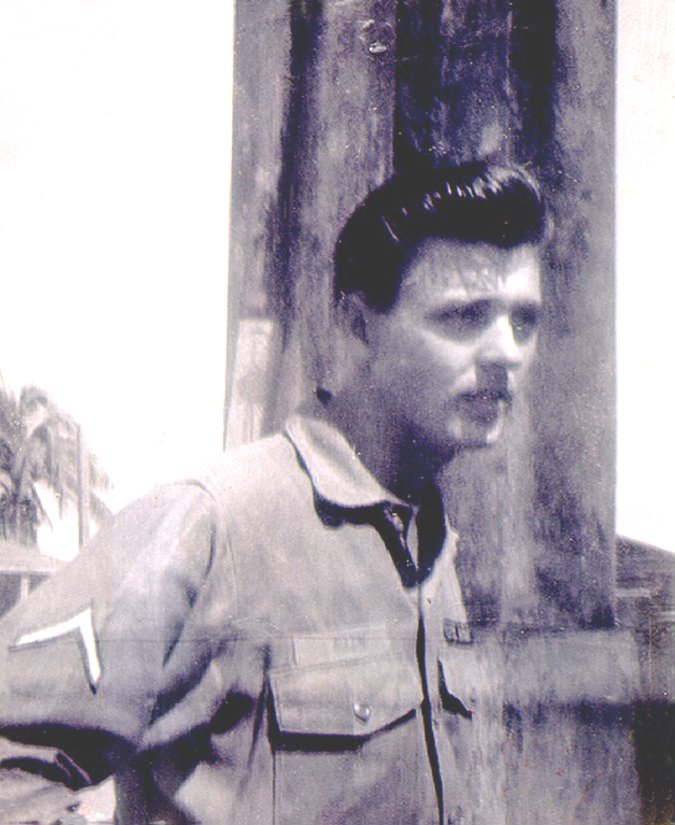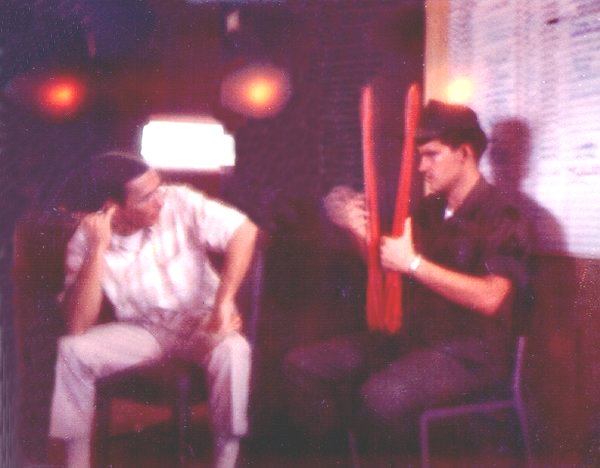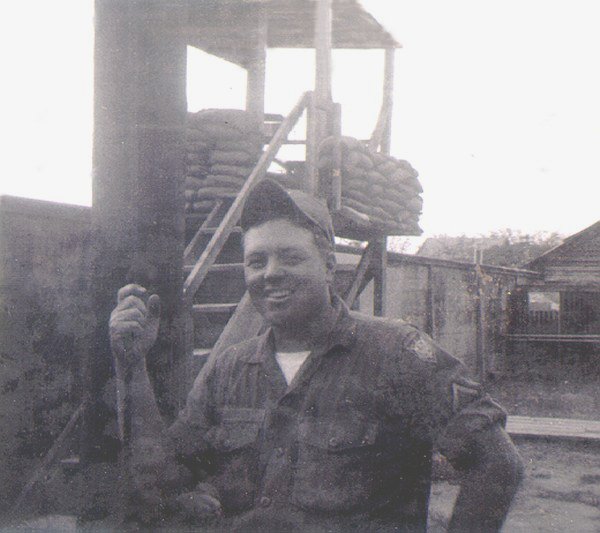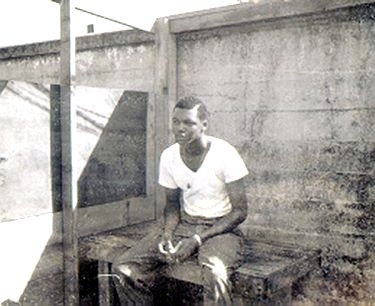 > Click image to start slideshow - Right click small image to download large pic <
Skip,
You were one of the really good guys.
You will be missed by all that ever had the opportunity to know you.
Thank you for being such a good friend and contributor to this website.
God Bless.
Good-bye My Friend, Jerry
Jack W. Cornelius II (1968)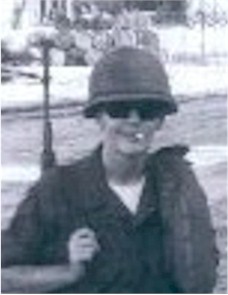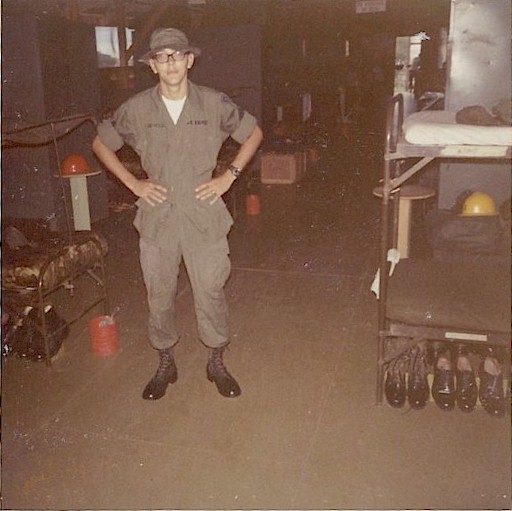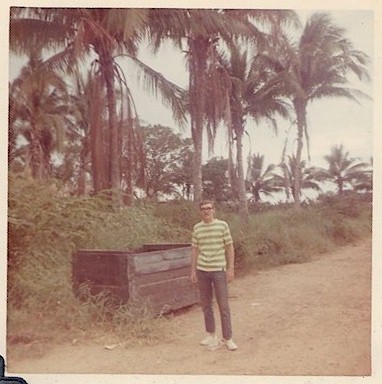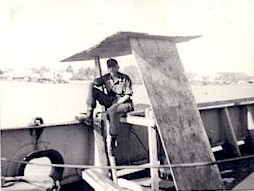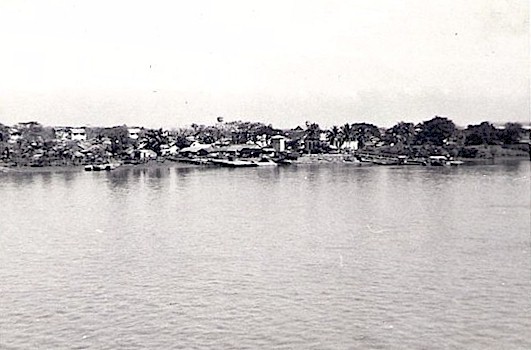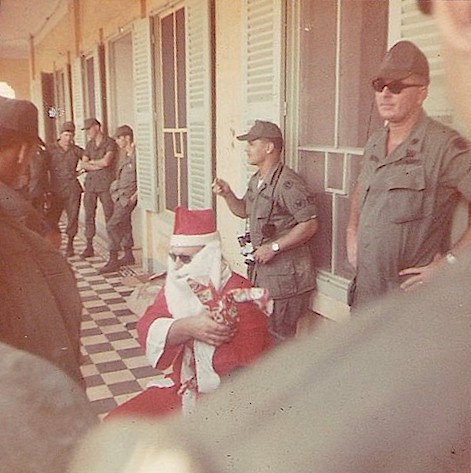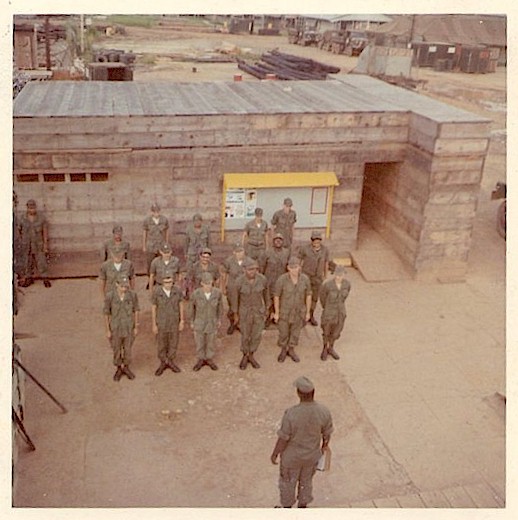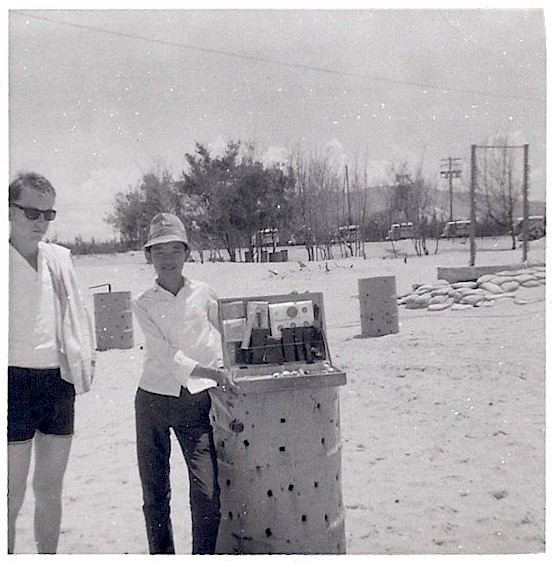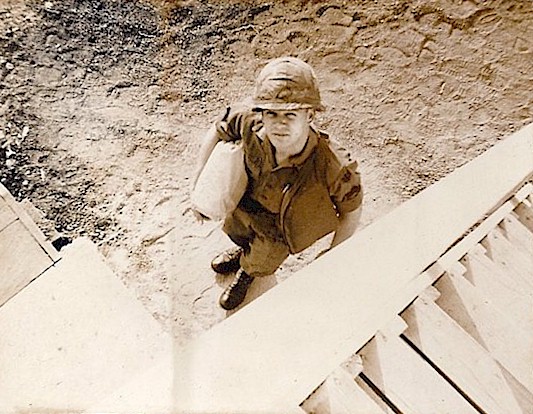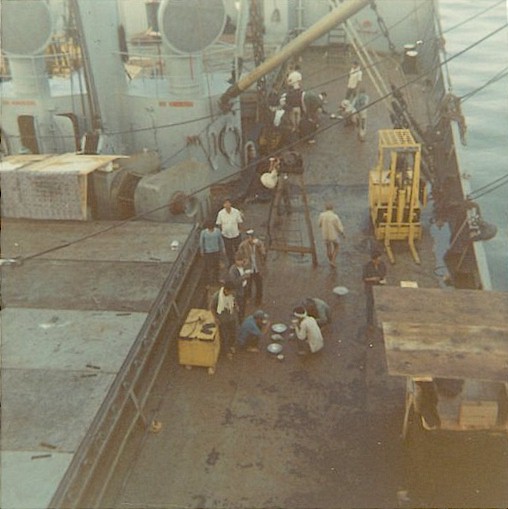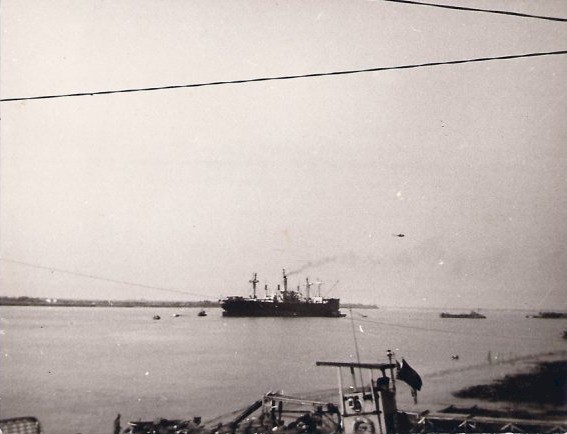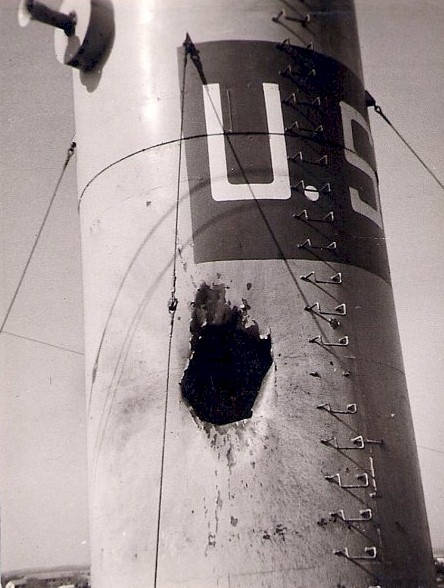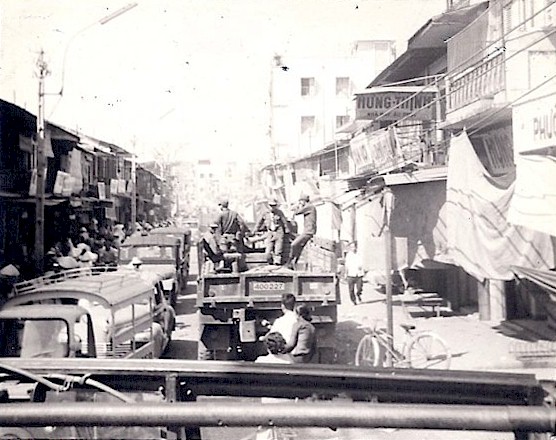 > Click image to start slideshow - Right click small image to download large pic <
Jack W. Cornelius II
April 23, 1948 - July 8, 2009.
Jack William Cornelius II was born on April 23, 1948 in Oklahoma City.
He passed away on July 8, 2009 at his home in Hinton, OK.
He was a graduate of U.S. Grant High School and served honorably as a sergeant in Vietnam.
Jack and his dad owned "Jack's" in OKC.
In 1997 he moved to Hinton, where he was a member of the First Baptist Church, the American Legion, and the Hinton Planning Commission.
Survived by mother, DeNella Cornelius; wife, Sheryl Cornelius; sons: Joshua & wife, Rachel; and Benjamin; daughter, Jacquelyn; step-sons: Jim and Ian Ray and wife, Robyn; step-daughter, Sarah; grandchildren: Mia, J.J. Cornelius, and Abbigael Ray; sisters, DeAnna Edwards and Cathy Musgrove & husband Shawn.
Published in The Oklahoman on July 11, 2009
Jack W. Cornelius II was in Cat Lai from January 1968 through January 1969.
What a way to be welcomed to Vietnam with the 1968 Tet Offensive.
Jack worked on the ships and around the radio tower at Cat Lai.
Our Vietnam Brother, Jack W. Cornelius II passed away this last year, and his wife Sheryl contributed the pictures for this web site. Take a moment and look at the pictures, if you see your picture and the name is not there, let me know and I will make the update.
Be at Peace Jack, you did good. You will be missed by all who knew you.
Thank you Sheryl for sharing with the rest of us.
Ray Compassi (1967-1968)
> Click image to start slideshow - Right click small image to download large pic <
Ray Compassi arrived in Cat Lai in January 1967. We arrived in Cat Lai at the same time.
After a long illness Ray passed away on March 14, 2011. Ray was married and lived in Redding CA.
Rest in peace Ray - you did a good job.
Raymond Richard Compassi August 2, 1947 - March 14, 2011
Ray passed on March 14 at his home in Redding, CA. He is survived by his wife, Doris.
Eldon Ellis (1968-1969)
Did you know or do you remember Eldon Ellis while in Cat Lai?
Eldon served from January 1968 - January 1969.
If you knew Eldon while in Cat Lai, please contact me. My email address is azitiz@comcast.net
Here are some pictures provided by Eldon's wife: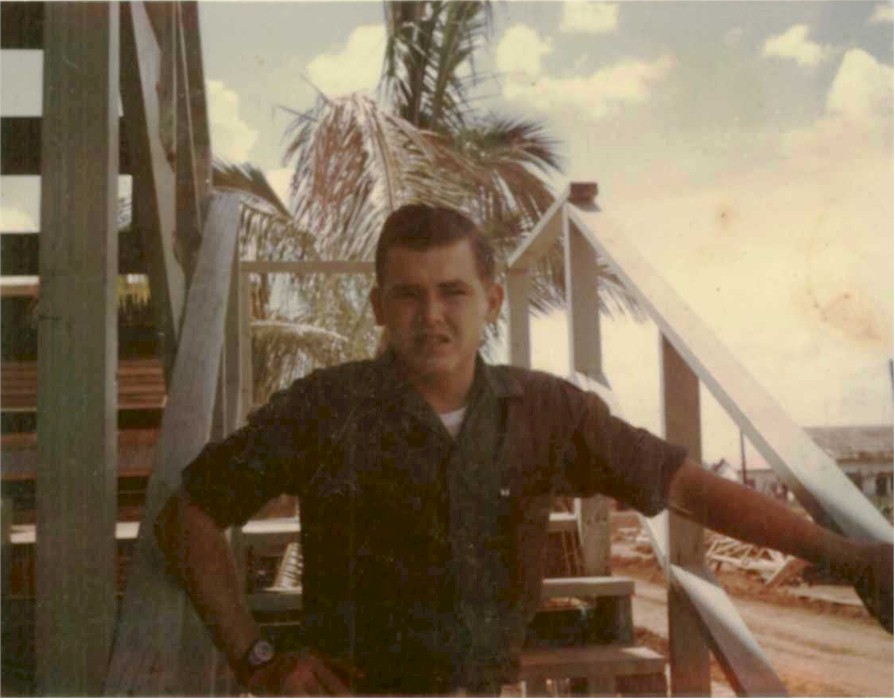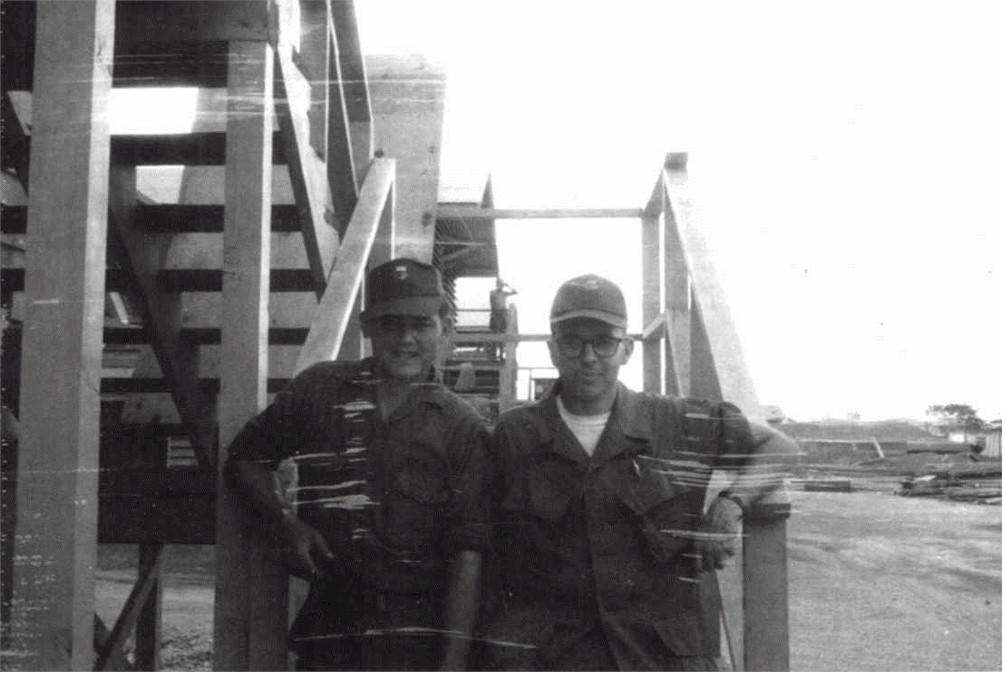 > Click image to start slideshow - Right click small image to download large pic <
Roy C. Blair (1969-1971)
> Click image to start slideshow - Right click small image to download large pic <
These photos were provided by Shirley Blair, Roy's wife. Roy was a member of the 124th Trans Co (1969-1971)
Here is a note from Shirley:
"My husband, Roy Blair, passed away 8 January 2005 and he was in the 124th Transportation Company at Cat Lai From 1969 - 1971.
The photo is of him and a friend of whom I don't know his name. Please contact me if you have any information on this other person in the picture or if you knew Roy while in Vietnam."
If you are or know the guy on the left of Roy, or knew Roy while at Cat Lai, Shirley would like to hear from you. Send me a email and I will put you in touch with Shirley.
Thank you Shirley.
Robert J Yered Sr. (1968)
> Click image to start slideshow - Right click small image to download large pic <
Robert J. Yered was stationed at Cat Lai and served with the United States Coast Guard Explosive Loading Detachment #1, Cat Lai.
Engineman Robert J. Yered's fearless actions set him apart as he stood duty in the explosive loading detail at the United States Army Terminal, Cat Lai, Vietnam, on February 18, 1968. In the early morning hours the terminal at Cat Lai was attacked by enemy rocket, mortar and small arms fire. As the heavy rounds beat into the terminal, one of the rockets struck a barge carrying several hundred tons of mortar ammunition. The barge was quickly engulfed in flames, and threatened to destroy three nearby ammunition ships carrying more than fifteen thousand tons of explosives. Engineman Yered courageously exposed himself to enemy gunfire as he helped extinguish fires on the burning barge. His bold act averted not only the destruction of his own ship but also that of the entire terminal. Yered's valorous character shone through many times throughout his career and he is one of 12 Coast Guardsmen awarded the Silver Star. Among his other awards are the Vietnam Service Medal with four bronze stars and a Purple Heart Medal.
Coast Guard Compass Oct 29, 2010
USCGC Robert Yered (WPC 1104)
The USCGC Robert Yered is a Sentinel class cutter scheduled to serve in Miami, Florida upon her commissioning.She was launched on November 23, 2012, and is scheduled to be commissioned in February 2012. Like her sister ships, she is equipped for coastal security patrols, interdiction of drug and people smugglers, and search and rescue.Like the smaller Marine Protector class she is equipped with a stern launching ramp. The ramp allows the deployment and retrieval of her high speed water-jet powered pursuit boat without first coming to a stop. She is capable of more than 25 knots (46 km/h; 29 mph) and armed with a remote controlled 25 millimetres (0.98 in) M242 Bushmaster autocannon; and four crew-served Browning M2 machine guns. She is named after Robert Yered who heroically put out a fire in an ammunition dump while serving with the Coast Guard`s detachment in Vietnam.
Silver Star Citation of Robert James Yered Sr.
The President of the United States of America, authorized by Act of Congress July 9, 1918 (amended by an act of July 25, 1963), takes pleasure in presenting the Silver Star (Army Award) to Engineman First Class Robert J. Yered (CGSN: 320 644), United States Coast Guard, for gallantry in action while engaged in military operations involving conflict with an armed hostile force in the Republic of Vietnam: Engineman First Class Yered distinguished himself by exceptionally valorous actions on the morning of 18 February 1968 as the safety advisor to the Unites States Army Terminal Cat Lai. The terminal was subjected to an intense enemy rocket, mortar and small arms attack. One of the rocket rounds struck a barge on which there were several hundred tons of mortar ammunition and immediately ignited a fire. The blazing barge threatened to destroy three other ammunition ships on which there were in excess of fifteen thousand tons of high explosives. Engineman Yered, without regard for his personal safety, exposed himself to the enemy fusillade as he helped extinguish the fire on the burning barge. His courageous act averted total destruction of the ammunition ship, and the United States Army Terminal. Engineman First Class Yered's gallantry in action was in keeping with the highest traditions of the military service and reflects great credit upon himself, his unit, and the United States Coast Guard.

General Orders: Headquarters, U.S. Army, Vietnam, General Orders No. 4309 (September 11, 1968) Action Date: February 18, 1968
Service: Coast Guard
Rank: Engineman First Class
Regiment: Explosive Loading Detachment #1 MilitaryTimes.com
Carl Huttula by Dan Cornell (1968)
> Click image to start slideshow - Right click small image to download large pic <

Carl Huttala was not stationed at Cat Lai. I knew Carl prior to our separate duties in Viet Nam.
The following are notes and pictures from a classmate of Carl's, Dan Cornell, while growing up in Elma. Dan went to Vietnam in November 2009 to find the place where Carl gave his all for our country. Dan went to much effort and lengths in rememberance of his friend and our Vietnam Brother in Arms.
Thank you Dan for sharing your trip, thoughts, and feelings.
Search for a boyhood friend ends with a sad success in Vietnam
November 17, 2009

By Daniel Cornell

Ever since I got the news that my high school classmate Carl Huttula had been killed in Vietnam, in 1968, I've wanted to know where it happened. I've wanted to go there. But information was scant, and I thought I'd never get the chance.

A newspaper story at the time of his death misspelled the name of the province where he died, and then in 1975, when the war ended, the Communist government changed the names of many of the provinces.

But I was able to find the new name online. Then a wonderful article appeared by the helicopter pilot who was flying Carl that day, and he gave a few more details, including that the location was right on the Cambodian border. In talking with him, I learned that they had just flown over a village when the battle started. And that there was a U turn in the river that forms the border between Vietnam and Cambodia.

I spent hours scouring Google Earth and had a good idea of three or four places that might be the one I was looking for. I hoped just to locate the village, and perhaps -- if very lucky -- ask some of the villagers if they remembered a battle there, a helicopter crash in May 1968. I realized that I would never be able to find the exact spot where Carl died, but I hoped to at least get close.

When I arrived in Vietnam and arranged for a driver and car to take me to Dong Thap Province, he had a detailed road map that showed all the old villages, which, of course, have become towns as Vietnam has developed. Only three are directly on the Cambodian border, and two of those are accessible only by water, and one by road, which is Cong Tao ... very small.

So that is where I went, and just as I suspected, the villagers did indeed know all about the battle in May 1968, and knew that a helicopter had been downed and destroyed.

Then came a terrible disappointment. So close to my goal, we were turned away by a green-uniformed border guard who told us to leave immediately -- that we had no right to be there, especially since I was a foreigner.

We drove 45 miles to Cao Lanh, the provincial capital, with me in a depressed silence. The driver dropped me at the hotel there and I tried to sort my thoughts, telling myself that I had done all I could. At least I had definitively learned that it was at Cong Tao, this tiny collection of houses on the Cambodian border, that Carl had died. I had just about given up hope of doing anything more.

My driver picked me up at 7:30 on a warm and humid morning, and we drove to the provincial security police and immigration building. We decided that our only chance of getting permission to visit Cong Tao would be to say I wanted to see where my "brother" died. (Forgive me Carl, for the small lie.)

A middle-aged man demanded my passport and disappeared for 20 minutes or more; I was getting worried, but suddenly he reappeared and ushered us into another room with lacquered Chinese-style chairs. Three uniformed security agents were there.

They asked to look at our map and inquired what I knew about Cong Tao. I replied that I knew only what the still-living helicopter pilot had told me. (We did NOT tell them that we had been there the day before, as it was strictly illegal for me to be in a frontier zone.) One told me that they do NOT allow tourists to enter the frontier zone, that it is just impossible for foreigners to go there. But he added: "You have come from America, and a very long distance, and you might not be able to return soon, and you have a reason to be here." Even so, he could not give permission without clearing it with the highest authorities.

I just kept my hands clasped with a pained expression on my face, which was not hard to do. He said he works occasionally with American military on trying to identify remains. Then he told me that he had three brothers who had been killed in the war, that his family was still pained over its loss, and that he understood that American families were pained also.

Meanwhile, he kept pouring tea. I was sweating buckets, not knowing what he would decide, as it was obvious he was trying to ascertain just who I was, and if I was, indeed, on the level. Then he told me that he was going to send us to Cong Tao, but that his 32-year-old adjutant, who spoke some English, must accompany us. The niceties continued with more tea pouring, smiles, agony on my part -- and suddenly they got up and ushered us out.

The adjutant turned out to be a very nice young man. The security chief had told us that we must take shortcuts over back roads, as they were faster, which was fine with me, and off we went with the driver and adjutant in the front seat, and me, apprehensive but determined, in the back.

I had bought a small bottle of rice wine in Saigon two days earlier, and I just happened to have it in my small bag in the back seat. A couple of times, I took a drink from it just to calm myself.

The "frontier zone" is clearly marked in three languages, including English, and then we were back in Cong Tao. Six local policemen and security agents met us on the highway on motorbikes. My driver got out and chatted with them (but later on he told me he heard local people in a roadside cafe saying that we had just been there yesterday, and he said he was scared, as none of the security people knew that). Then, with motorbikes in front and in back, off we went for a mile and a half, to where a dirt road turns to the left and heads straight for the river. Then we were where we had been the day before. I had brought flowers from the hotel. There was a curved concrete bridge over a nearby canal, and we headed for that. The local police chief warned me not to take pictures, but I gave him my camera, and motioned for him to take a picture of me, "for mother/father."

The bridge is the high spot in the area, leading to an earthen dike that divides the canal from the water-filled rice fields. I looked toward Cong Tao across the water, thinking that was where Carl had died, and I undid the flowers and asked to descend the dike to the water. The police chief followed and took pictures.

I took some flowers out, and put them into the water.

The local police had known we were coming, as the security police in Cao Lanh had called ahead. He told me that the "old" people in the village had said that the helicopters that morning had come right over the houses next to us, that they had landed on the very dike we were on, that one of them had been destroyed ... and I was dumbfounded. Carl had died right there where I was standing.

I wasn't just speechless, I was frozen in emotion.

Then I looked around, and everything the helicopter pilot had told me fit. We were just 150 yards from the river that formed the border, we were standing on the earthen berm, there was the village they had flown over, and this was the spot.

I asked if I could get a picture there on the dike, but the young head of border security in the area stepped forward and said no, we could NOT take photos. I walked part of the dike, deep in thought.

I don't remember much about the 45 miles back to Cao Lanh; I was in a daze, lost in thought and emotions about Carl dying in this strange land. Now we finally knew where, I had seen it and tried to do him justice, honor and respect by going there and by at least leaving some flowers for him in his memory.

The photos the police chief took are the only ones I have.

I thought afterward that I should have done more; that I should perhaps have scooped up some soil, should have tried this or that. But I did the best I knew how to do. I really tried to honor Carl's memory and the childhood we shared so many years ago. I returned to my luxury hotel room in central Saigon and started to put a few things away; and do you know, I suddenly burst into tears. I wept and shook uncontrollably for a long time.

Daniel Cornell, who recently retired after 39 years teaching in the St. Paul public schools, grew up in Elma, Wash., with Carl Huttula.

Courtesy - Daniel Cornell and Minnesota Public Radio.
[ Open All

|

Close All ]